Keysight offers a broad range of free oscilloscope technical resources for engineering students.
InfiniiVision oscilloscopes come with an array of built-in training signals so electrical engineering and physics students can learn what the instrument does and how to perform basic oscilloscope measurements. Up to 28 training signals come standard on all Keysight InfiniiVision oscilloscopes, including the 1000 X-, 2000 X-, 3000T X-, 4000 X-, and 6000 X-Series.
Other free resources are available to students and professors to help jump start learning oscilloscopes.
Learn from the comprehensive oscilloscope lab guides and tutorials.
Review oscilloscope fundamentals slide set.
Download these eductional resources at no charge to use with the InfiniiVision X-Series oscilloscopes.

---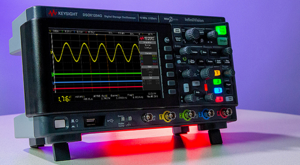 LEARN OSCILLOSCOPE FUNDAMENTALS
Do you know how much bandwidth your oscilloscope really needs? The difference between sampling fidelity versus sample rate? Why does waveform update rate matter? Or what frequency response analysis is? Keysight offers papers from industry experts to help teach you the ins and outs of these oscilloscope fundamentals.
---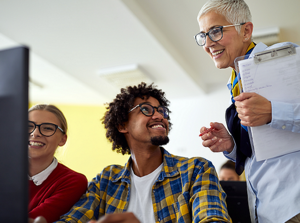 STEP-BY-STEP GUIDES AND TUTORIALS
Are you an engineering professor or student who wants to learn or brush up on your oscilloscope skills? Keysight provides an Oscilloscope Fundamentals slide set in 11 different languages for electrical engineering and physics undergraduate students. After learning about oscilloscope fundamentals, gain hands-on experience with the InfiniiVision oscilloscope lab guides and tutorials.
LAB GUIDES AND TUTORIALS
ADVANCED TRAINING GUIDES
---
VIDEOS AND ONLINE COURSES
Whether you're new to oscilloscopes or a seasoned pro, Keysight has a wide range of Keysight University courses and videos to support your continued learning.
---
POSTERS FOR YOUR LAB, OFFICE, OR DORM ROOM
Download one of Keysight's oscilloscope posters today to hang on your wall as a quick guide or reference tool.